Philippines
MINISTRY REPORT FOR 2021
Asia Regional Ministy Update – Philippines Operations Base
PROJECT ABLAZE – PHILIPPINES BASE
By the grace of God, He have brought together a group of missional young adults that now forms the Board of Trustees, Admin Operations, and Division Working teams.
We currently have about 25+ volunteers ranging from 18 to 30 years old, who are all committed to reach the Gospel deprived peoples, using their different skillsets in doing peer-mobilization.
We have also strengthened our relationships in Nepal, India, Thailand, Cambodia and Indonesia. Our partners provide us with ground information regarding the needs, as we mobilize missionaries for these nations. They also act as ground contacts for exposure teams, once border restrictions eases.
NEW GEN MOBILIZER TEAM – SINGAPORE
With the growth and success of Ablaze, I have been invited on the committee of this team which just started in July '21. The goal is to help shape the mobilization strategy and mobilize a harvest force of Singaporean young adults. It's a blessing to be the only non-Singaporean on this committee.
CITY ROCK CHURCH (CRC) – INDIA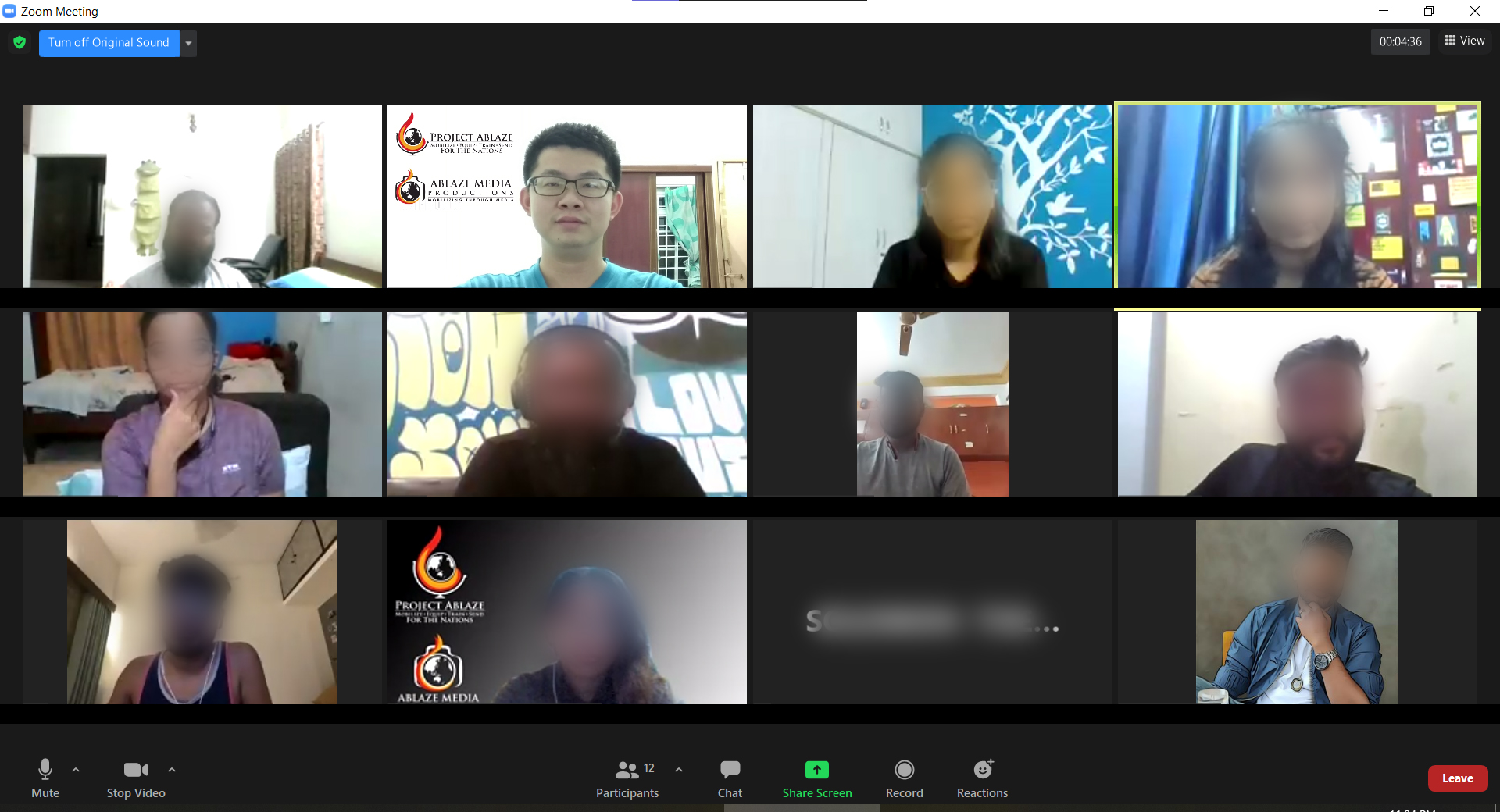 I am working alongside the senior pastor of CRC in coaching Indian young adults for missions and helping to structure a missions media production team that produce mobilization video. Trainings and discussions are done via zoom, but we are praying to visit them this December.
MEGANI CHURCH MINISTRIES (MCM) – NEPAL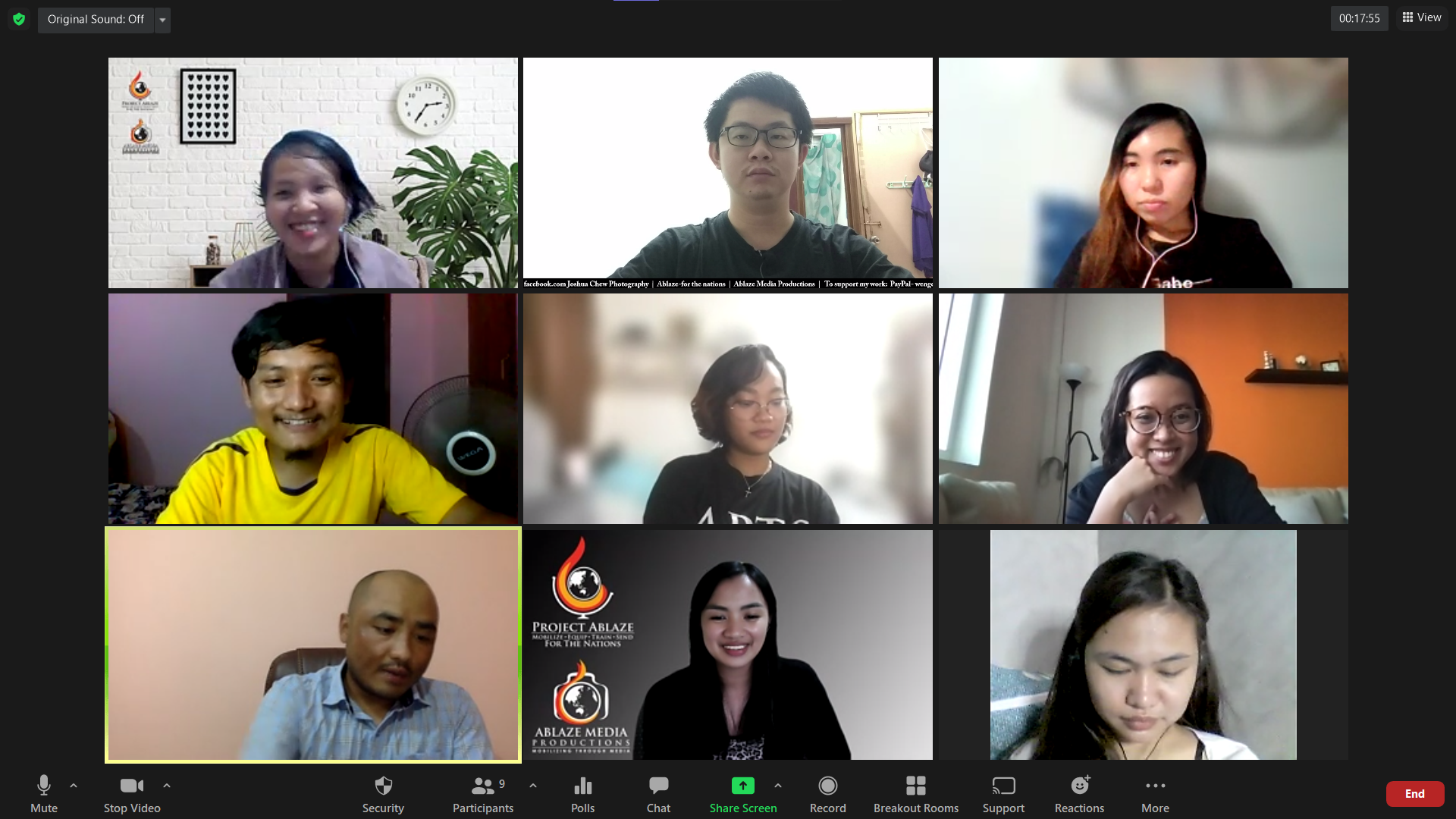 Ablaze team is partnering with them in speaking, sharing in young people services. We are also exploring the possibility of hosting joint trainings for their leaders via zoom, to support MCM's vision of "ONE VILLAGE, ONE CHURCH" in the Himalayas region.
Since July, a Taiwanese missions director reached out to partner with me in producing Chinese mobilization material to create awareness among Mandarin speaking believers.
SILK ROAD CATALYST (SRC) – EAST, CENTRAL, AND SOUTH ASIA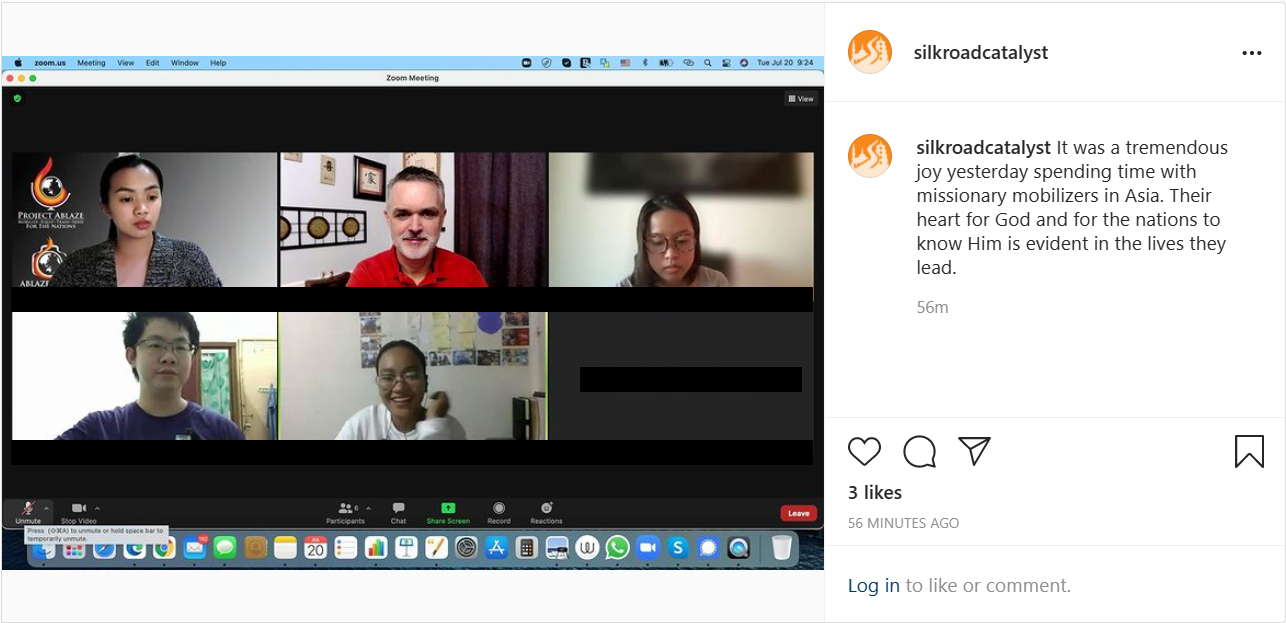 Ablaze team is planning with the leadership of SRC to deploy Filipino exposure teams in East Asia and Middle Eastern countries next year.
We are also seeking to respond to the Afghanistan crisis, and reach the refugees that are flooding in to the neighbouring nations in partnership with their ground teams.
A HEART FOR GOD, A HAND FOR MAN.
The past year is by far the hardest year for everyone. I am deeply grateful to all of you who have tirelessly stood with me both financially and in prayer even in such challenging times, as we advance His kingdom in Asia and beyond.
Our heart for God has compelled each of us to lend our hands, labouring together in different but crucial roles in His field, and we hold on to His promise that we will be rewarded in eternity.
NOTE: Due to word constrain, ongoing work in MYS, North Africa region and an international media initiative are not included.