Charis Christian Centre (CCC) is a growing community-oriented Assemblies of God church situated in the humble corners of Cheras, Kuala Lumpur. The building itself is home to a counselling centre, the Charis-NKF dialysis centre and a diverse social outreach programs. The church's vision is to disciple a holistic mission-oriented and evangelistic community that is passionate about fulfilling God's call, and to heal the inner wounds of mankind.
Dating back to 1971, this church welcomes people from all walks of life by having calibrated life groups filled with open discussions that promote spiritual and character growth for toddlers, teenagers, young adults, young working adults, adults and senior citizens.
These meetings are conducted in your preferred language of English or Chinese. Filled with warmth and kindness, there is almost never a time where one feels unwelcome while fellowshipping in the midst of God's loving presence.
Welcome! We are delighted to have you logged on to our website.
We hope that you will be able to find all the information about our services and church life. You can be assured that we have various ministries that will cater to the needs of both the singles and families; the young children and the adults.
We are more than just a church that meets on Sundays. We are geared towards 4 main areas, namely, Evangelism; Missions; Discipleship and Community Services. As such, you will be able to find us occupied the whole week through in reaching out to the various needs that are around us. To capture our mission statement in a nutshell, it is simply "A Heart For God and a Hand for Man."
Come and pay us a visit. Get to know us in what we do and we hope to get to know you too!
God bless you richly!
Your friend in Jesus,
Rev Lawrence Yap.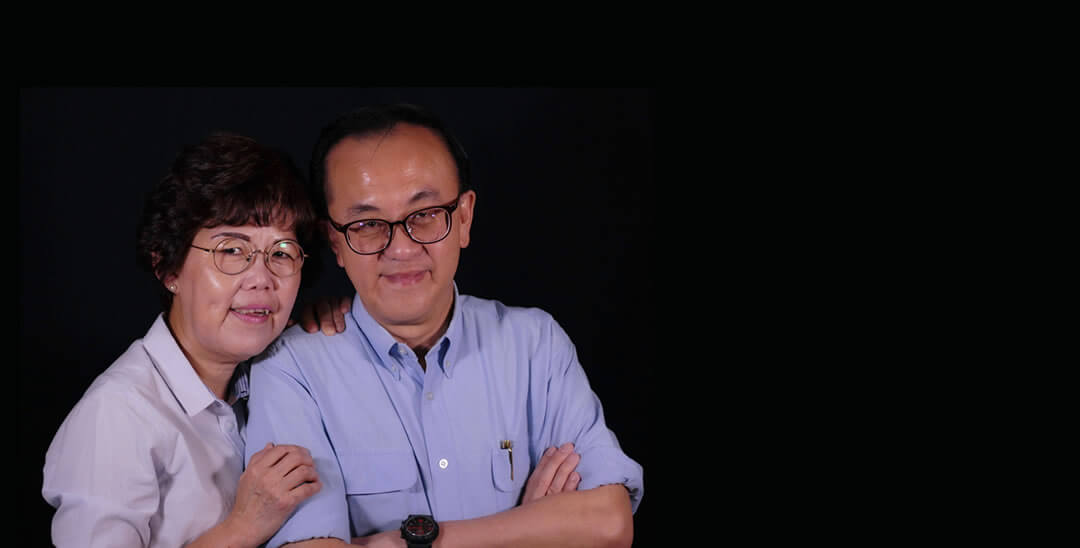 7.30AM – 8.30AM
Pre-Service Intercession
8.30AM – 10.15AM
English 1st Service
Mandarin Service
Chinese Children Service
11.00AM – 12.45PM
English 2nd Service
Cantonese Service
English Children Service
1.30PM – 4.00PM
Youth Service
.02 LIFE GROUP / HOME FELLOWSHIP
MONDAY, TUESDAY, FRIDAY, SATURDAY & SUNDAY
Click here to view all the locations and contact info for all our life groups.
7.30AM – 9.30AM
Saturday Prayer Altar
5.00PM – 7.15PM
Chinese Youth Ministry
5.00PM – 6.45PM
English Saturday Service
5.00PM – 6.45PM
English Children Service
.04 PRAYER AND HEALING NIGHT
52-62, Jalan Siput Akek,
Taman Billion, 56000 Cheras,
Kuala Lumpur, Malaysia.
Tel: +603 9130 3687
Facebook:
Charis Christian Centre
Email: general@charis.org.my
Waze: Charis Christian Centre
Google Maps: Charis Christian Centre
GPS: 3.097724, 101.735945
Charis Christian Centre is committed to God's call and believe that
"The Spirit of the Lord is on us, because He has anointed us to preach good news to the poor, He has sent us to proclaim freedom for the prisoners and recovery of sight for the blind, to release the oppressed, to proclaim the year of the Lord's favor."
Luke 4:18-19
Charis Christian Centre is committed to God's call and believe that
"The Spirit of the Lord is on us, because He has anointed us to preach good news to the poor, He has sent us to proclaim freedom for the prisoners and recovery of sight for the blind, to release the oppressed, to proclaim the year of the Lord's favor."
Luke 4:18-19
"A Heart For God & A Hand For Man."
Evangelism – Winning Souls
Missions – Impacting Nations
Discipleship – Developing Generations
Community Services – Transforming Communities
OUR THEME, STRATEGIES & CULTURE
Establishing a Cell Church where people can be Cared for, Discipled and Equipped.
Initiating personal, cell level and church wide evangelistic strategies to win people for the Lord.
Developing holistic community services to empower and meet the needs of our society.
Cultivating people to Pray, Go and Give to impact Nations.
Our theme & goal for the year
 But he said, "I must proclaim the good news of the kingdom of God to the other towns also, because that is why I was sent."   Luke 4:43
3 months before the event
Make contact and fellowship/show care.
1 month before the event
Within us as individuals and the Church as a whole for His Kingdom purposes.
2 weeks before the event
A gentle reminder of the invitation
Post Evangelistic Event
Taking the new believer through The Fundamentals Of Discipleship
Cultivating a prayerful church (individually & corporately)
Sacrificial servanthood that is motivated by love towards God.
Leading a lifestyle to witness and passion toproclaim God with a love for soul.
Building a worshipful congregation.
Doing life together (a church that ministers to one another).
Transformation by His Word
Renewing our minds in accordance to His will and purpose.
This "Statement of Fundamental Truths" contains the 16 doctrines of the Assemblies of God. These are non-negotiable tenets of faith that all Assemblies of God churches adhere to. Four of these, Salvation, the Baptism in the Holy Spirit, Divine Healing, and the Second Coming of Christ are considered Cardinal Doctrines which are essential to the church's core mission of reaching the world for Christ.
The Bible is inspired by God and is "the infallible, authoritative rule of faith and conduct".
There is only one true God who exists as a Trinity.
Jesus Christ is the Son of God and, as the second person of the Trinity, is God.
Man was created good by God but was separated from God through original sin.
The Church's mission is to seek and save all who are lost in sin; the Church is the Body of Christ and consists of all people who accept Christ, regardless of Christian denomination.
There are two ordinances. Believer's baptism by immersion is a declaration to the world that the believer has died and been raised together with Christ, becoming a new creation. The Lord's Supper is a symbol expressing the believer's sharing in the divine nature of Christ, a memorial of Christ's suffering and death, and a prophecy of Christ's second coming.
Baptism in the Holy Spirit is a separate and subsequent experience following conversion. Spirit baptism brings empowerment to live an overcoming Christian life and to be an effective witness.
Sanctification is "an act of separation from that which is evil, and of dedication unto God". It occurs when the believer identifies with, and has faith in, Christ in his death and resurrection. It is understood to be a process in that it requires continual yielding to the Holy Spirit.
Speaking in tongues is the initial physical evidence of the baptism in the Holy Spirit.
Salvation is received through repentance toward God and faith toward the Lord Jesus Christ.
Divinely called and scripturally-ordained ministers serve the Church.
Divine healing of the sick is provided for in the atonement.
The "imminent and blessed hope" of the Church is its rapture preceding the bodily return of Christ to earth.
The rapture of the Church will be followed by the visible return of Christ and his reign on earth for a thousand years.
There will be a final judgment and eternal damnation for the "wicked dead".
There will be future new heavens and a new earth "wherein dwelleth righteousness".
PA TO SENIOR PASTOR & COMMUNITY SERVICES PASTOR
CHINESE CONGREGRATION, SMALL GROUP & WORSHIP PASTOR
CHARIS HOPE LEARNING CENTRE COORDINATOR
PUBLICITY AND COMMUNICATION (PAC) COORDINATOR
"For where two or three gather in my name, there am I with them."