The Art of Praying The Scripture (Monthly)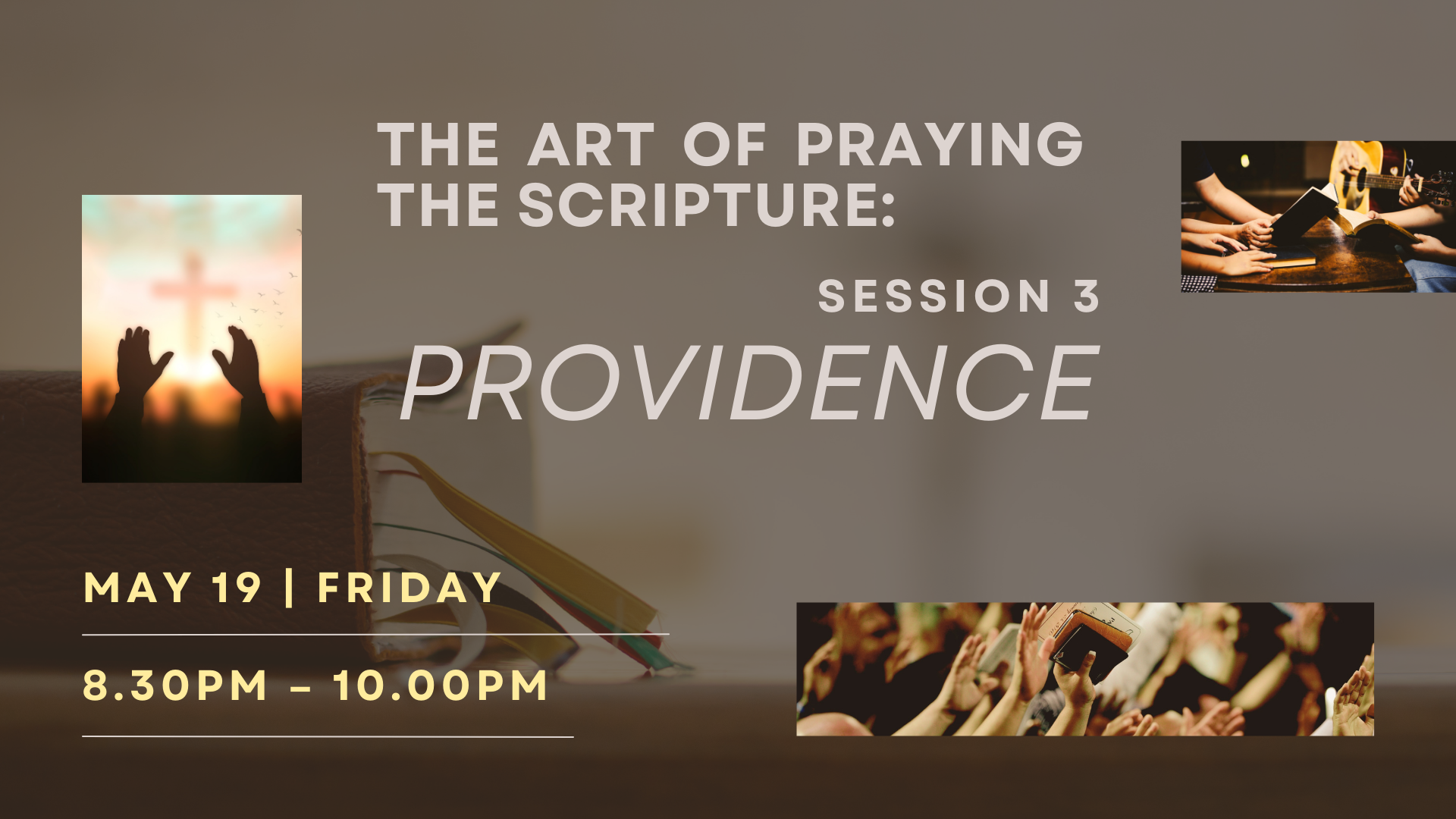 THE ART OF PRAYING THE SCRIPTURE
Happening monthly from February to October
Feb 24, Mar 24, May 19, Jun 16, Jul 21, Aug 18, Oct 20
at CHARIS LIFE GROUPS ONLINE!
Learn how to:
• Invoke the POWER OF SCRIPTURE in the areas of HEALING, PROVIDENCE, PROTECTION, PURPOSE and AUTHORITY.
• Practice DAILY DECREE for BLESSINGS and BREAKTHROUGH in life.
This course is designed for ALL Life Groups
and also those who:
• want to learn how to pray effectively
• are facing difficult challenges and need God's intervention
• seek deeper understanding of the role Scripture in prayer and worship
• desire to walk in spiritual authority and divine ability of God
Not in a Life Group?
Connect with us and Join one!
Join Charis Life Groups Online!