Orientation Day 2021 | Kids Kingdom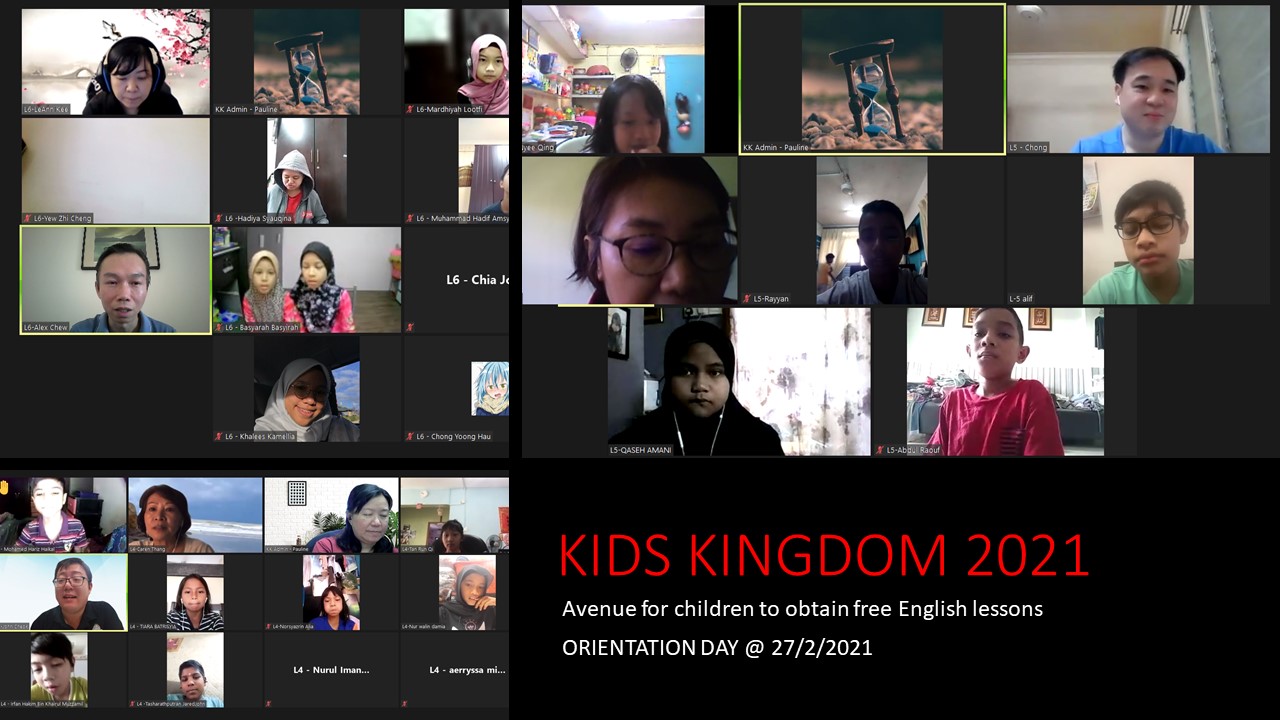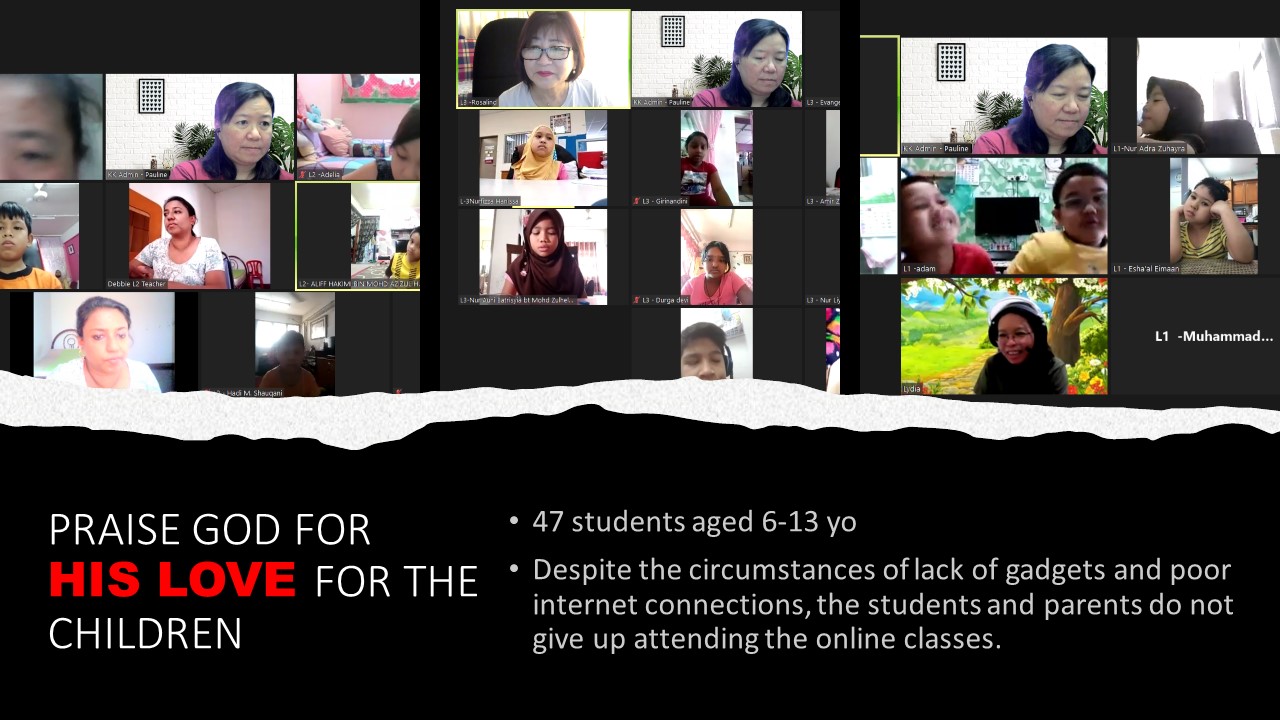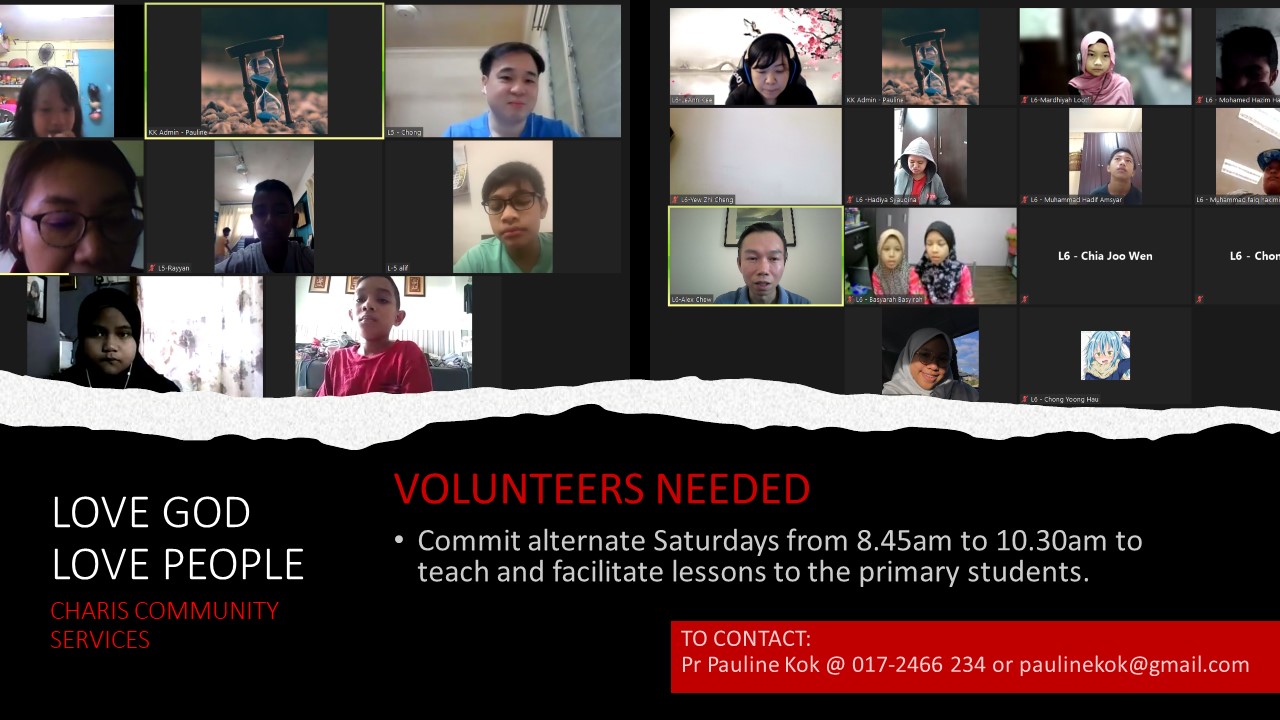 We had our first orientation day on 27 February 2021 and 47 sudents attended. Students and parents may have challenges to access due to lack of gadgets and poor internet connection. God is good. We are encouraged to see them trying to coonnect with us despite the circumstances. To God be the glory!
In this new norm, we are providing online lessons to the children in our Cheras urban poor community. We appreciate more volunteers to serve together with us. Volunteers may need to commit alternate Saturdays from 8.45am to 10.30am to teach and facilitate lessons to the primary students. 
For those who are interested to know more or to contribute to the communities, please write to us at lovecheras2@gmail.com. 
If you want to contribute financially, please bank into:
Charis Christian Centre's Public Bank account no.: 3077234028 making reference to "community".