Building Resilience in our Children for the Days Ahead!
Dear Parents,
Healing Hearts Club (HHC) is back! This school holiday, we welcome your children 8 through 12 years old to join us for a fun-filled camp that goes beyond just having fun… a camp that will equip them for the roller coaster of life!
Some testimonials from children who attended our past HHC…
 I learnt that I am important to God!

I learnt that God renews my hope and heals my body. Now, God renews my heart too so I don't feel like killing people when I'm angry.

In this camp I learnt to express my feelings and respond in the right way!

Last time I used to only think of I, me and myself. Now I find that I care for others!

 I learned that feelings aren't good or bad. If your thoughts and heart are good, then you will do good!



So sign up your children for an adventure that will fill their cups! We look forward to welcoming them at camp!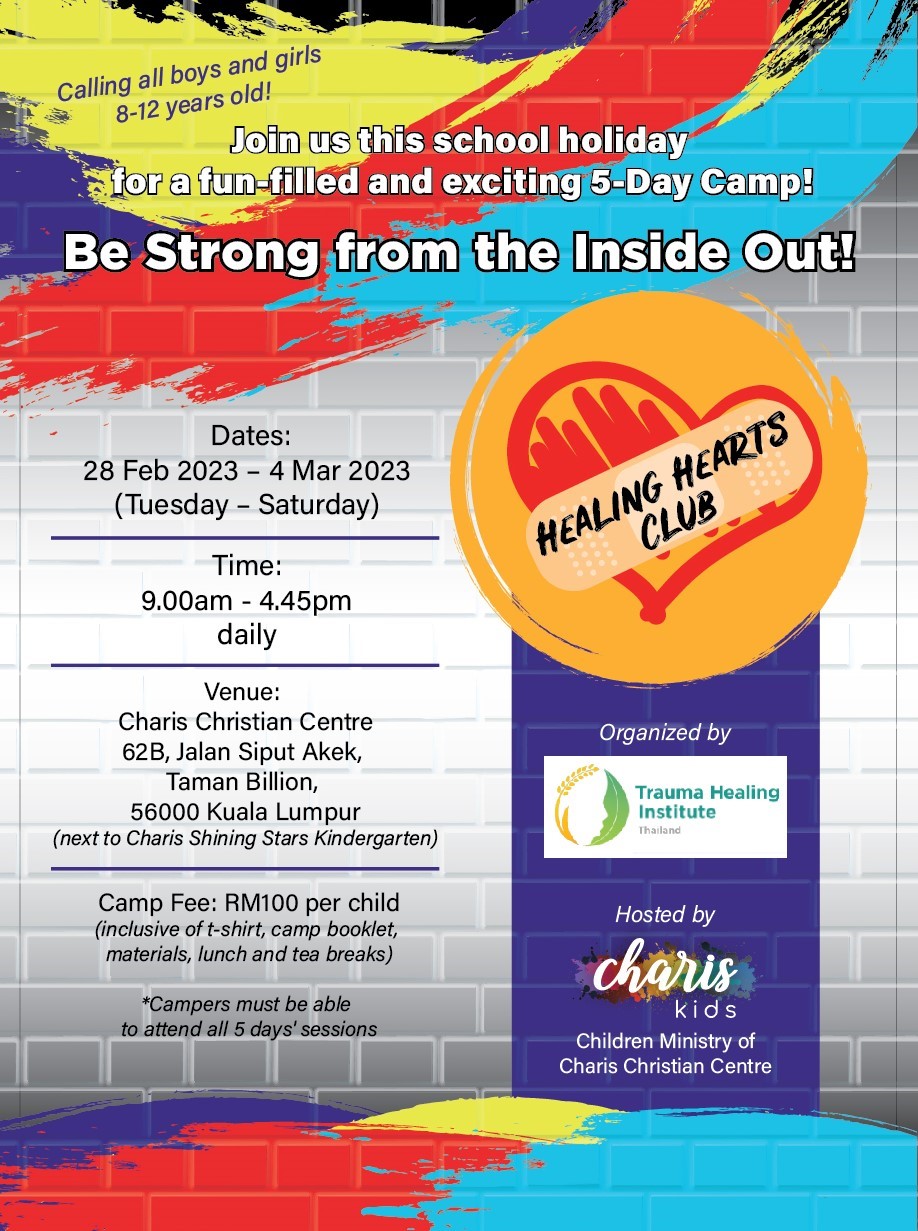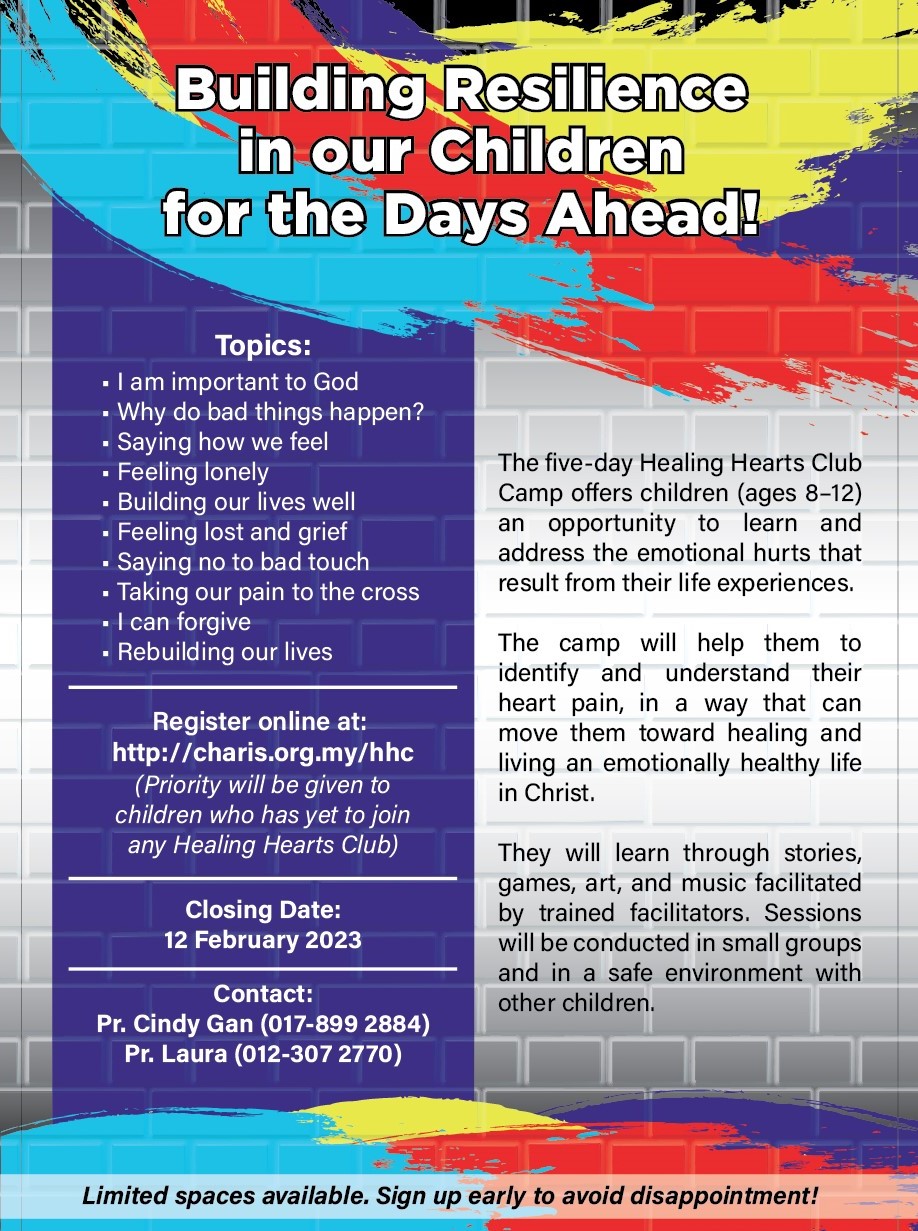 Registration closing date: 12 February 2023
Special note:
Campers must be able to attend all 5 days' sessions.
Priority will be given to children who has yet to join any Healing Hearts Club before.
For enquiries, please contact:
Pr. Laura (012-307 2770)
Pr. Cindy (017-899 2884)
Sis Mandy (012-607 8132)