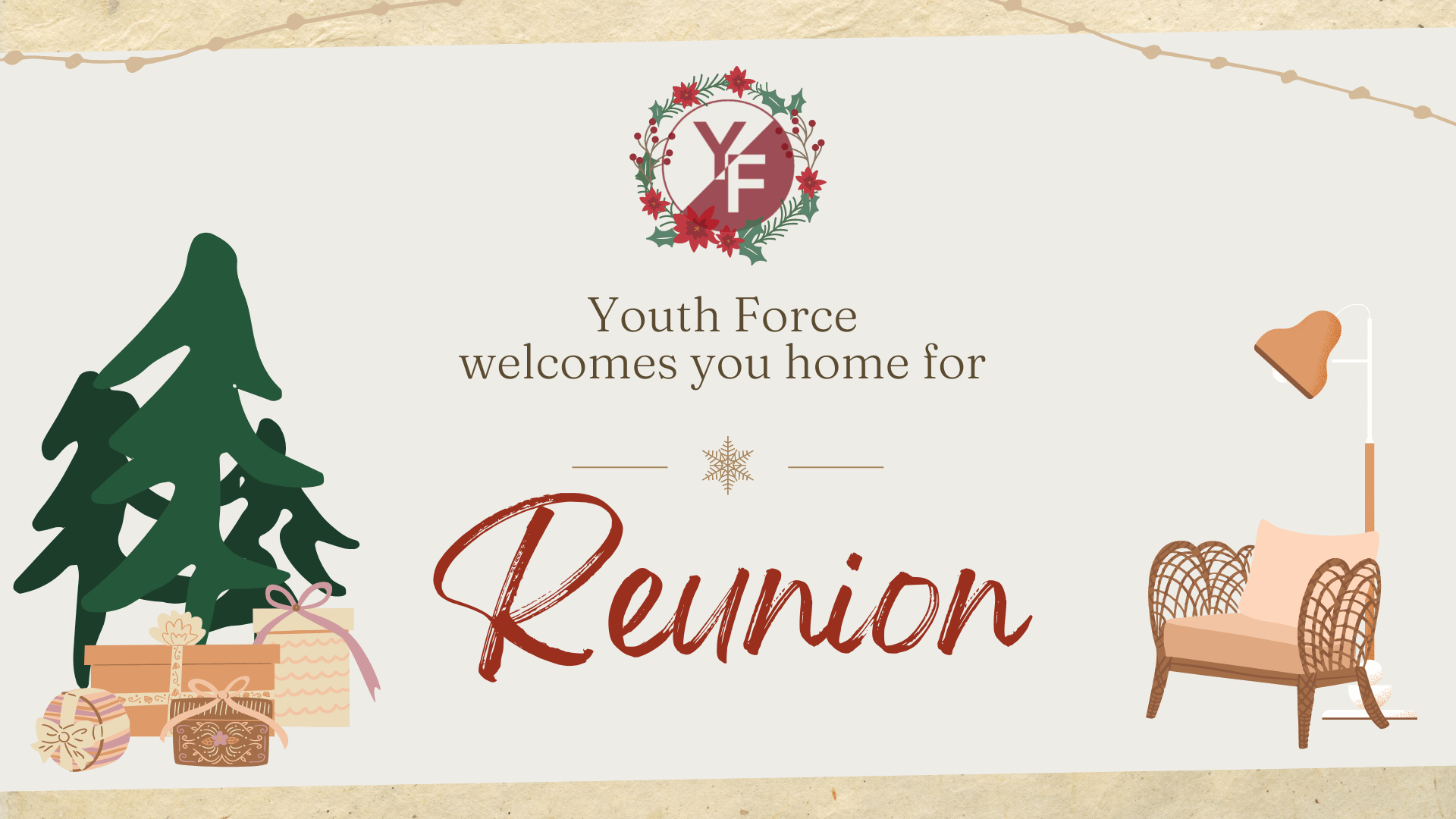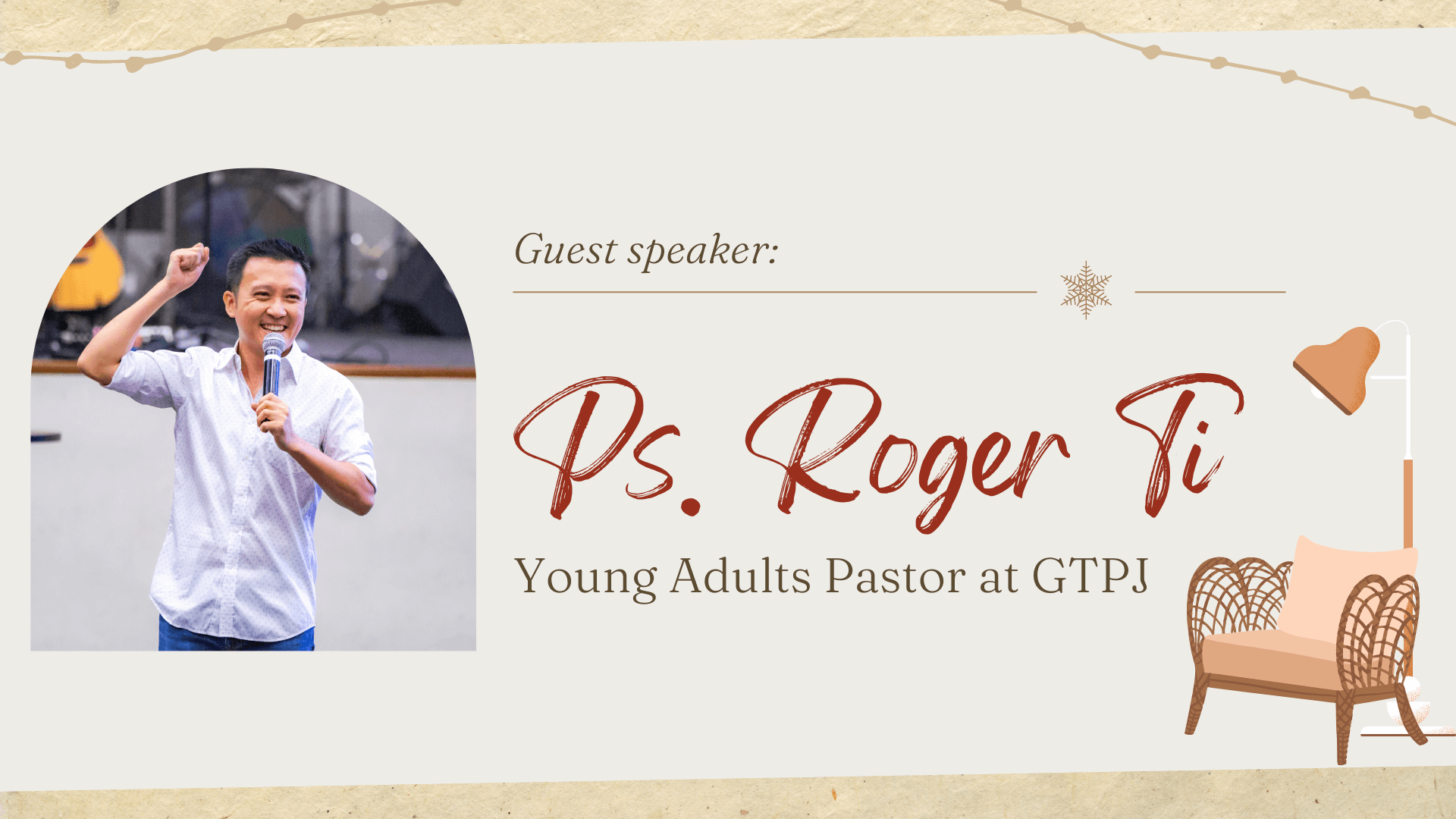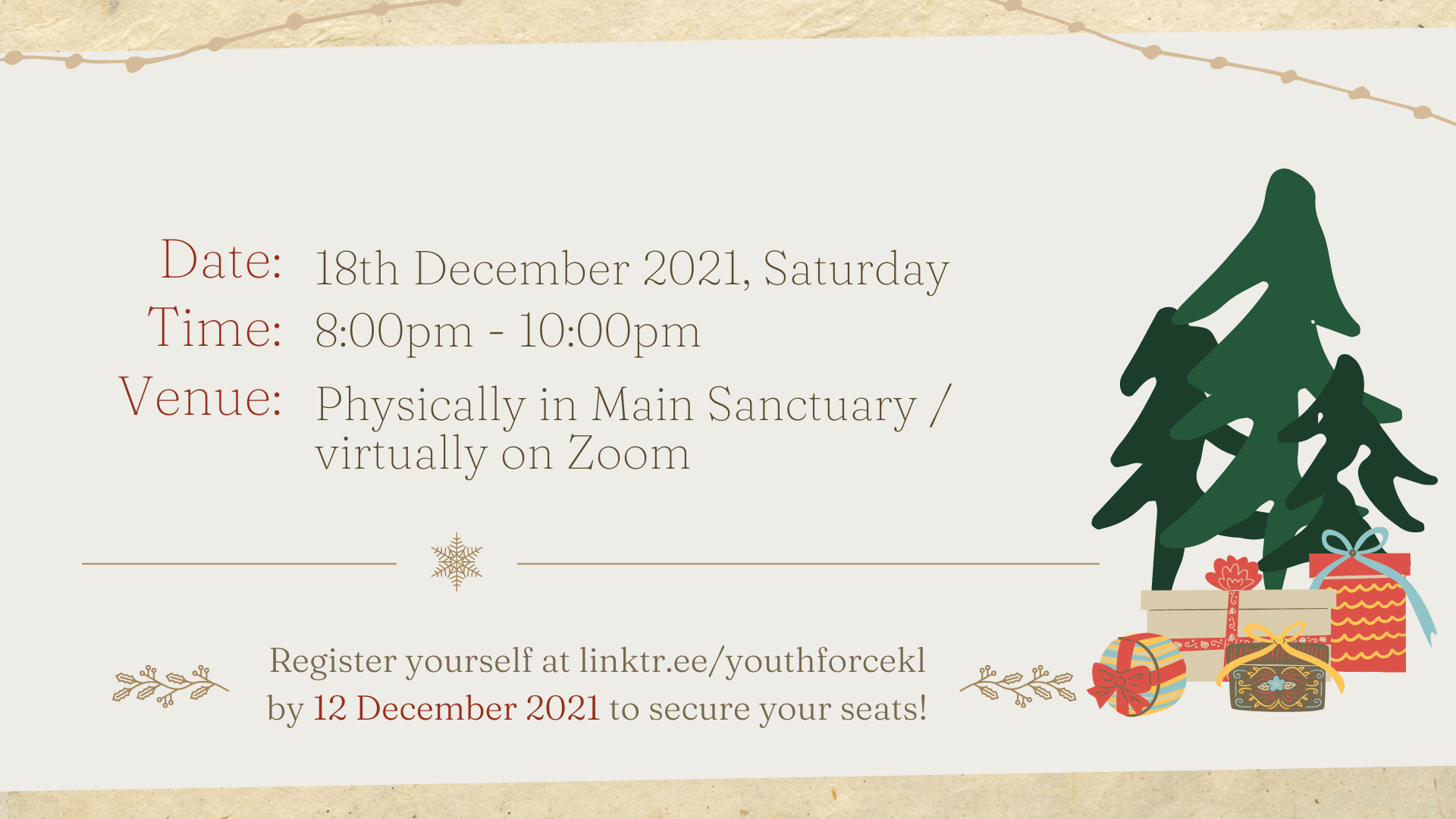 It's been a long time since we got to see you face-to-face. So take this opportunity and come have a reunion with your family in Christ! ✨
Date: 18th December 2021, Saturday
Time: 8.00pm – 10.00pm
Venue: Physically in Main Sanctuary / virtually on Zoom
Guest speaker: Ps Roger Ti
Roger is the Young Adults Pastor for Glad Tidings Assembly of God, PJ (GTPJ). He has been serving God faithfully since his adolescent years.
He believes in the call to reach and shepherd the next generation, and has dedicated his ministry to building platforms for the younger generations to express their faith journey with freedom and conviction.
Register yourself at linktr.ee/youthforcekl by 12 December 2021 to secure your seats!
If you are new to Youth Force, feel free to DM us on our IG at @youthforcekl or contact Pr Lisa for more information or questions.