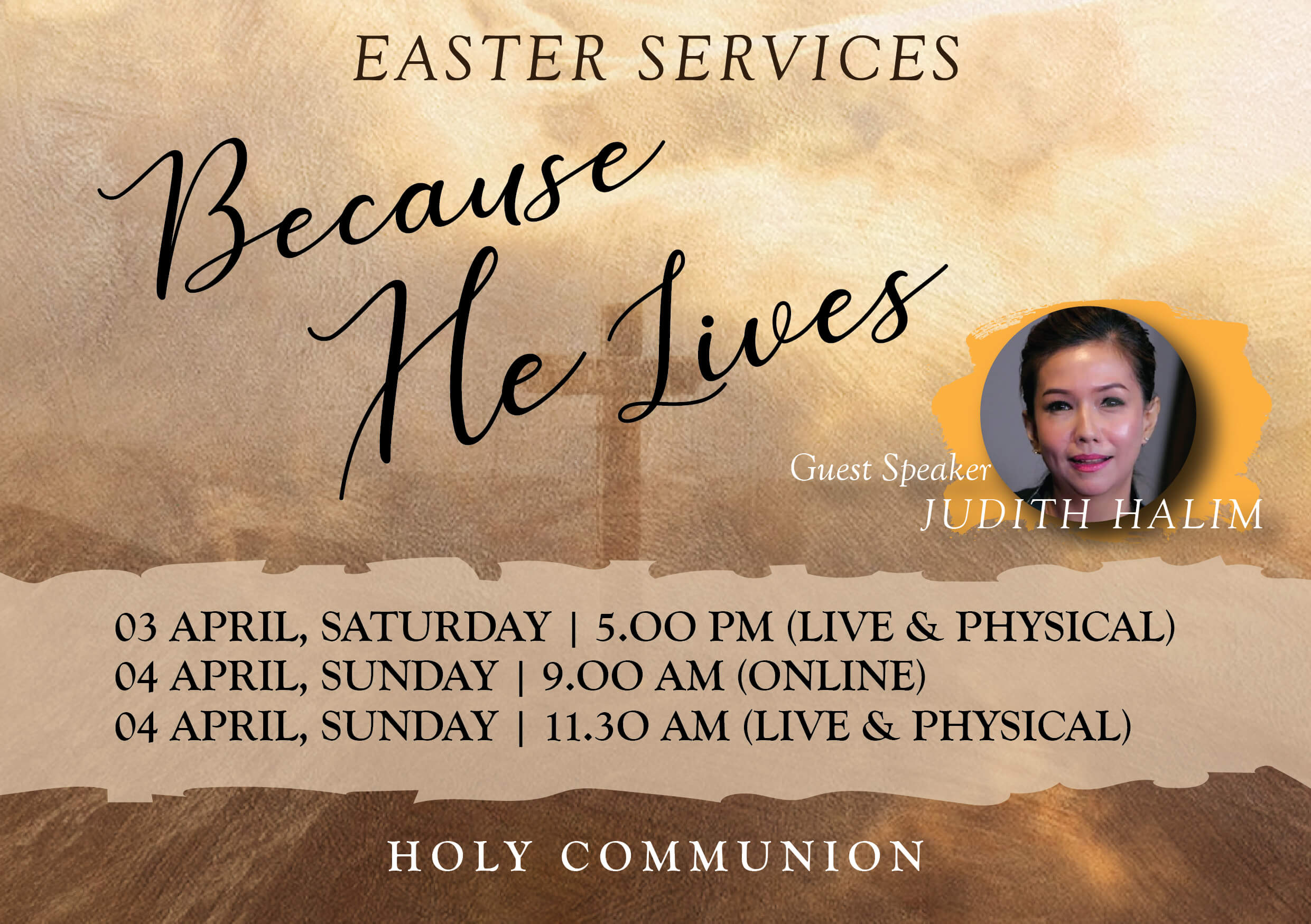 Date & Time: 
03 April 2021 (Saturday) | 5.00pm (Live & Physical)
04 April 2021 (Sunday) | 9.00am (Online)
04 April 2021 (Sunday) | 11.30am (Live & Physical)
Guest Speaker: Judith Halim
More than 20 years ago, Judith Halim came to Singapore and began a journey of overwhelming odds.
Her daughter was born with heart and brain abnormalities. Her first husband left her for another woman. Working as a security guard, she could only afford one meal a day and could not pay for her daughter's surgery.
Today, Judith is an entrepreneur and owner of an F&B company selling Western fusion cuisine. Her daughter's heart is also healed. What happened? How did Judith beat the odds?
Come hear her story!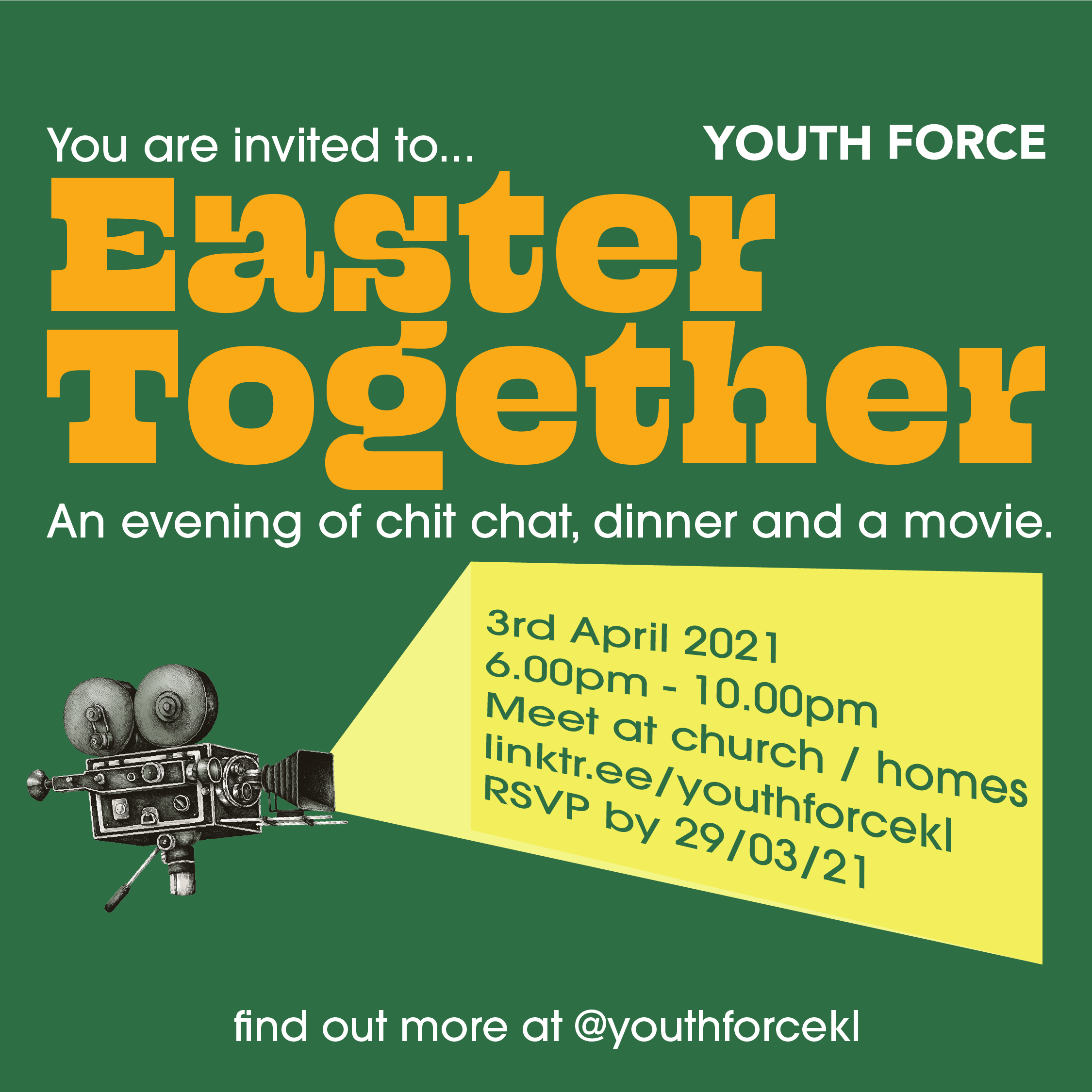 You're invited to…
Easter together
An evening of mingle, dinner and a movie.
Time: 6pm – 10pm
Date: 3rd April 2021
Venue: Meet at church/ homes
Register: linktr.ee/youthforcekl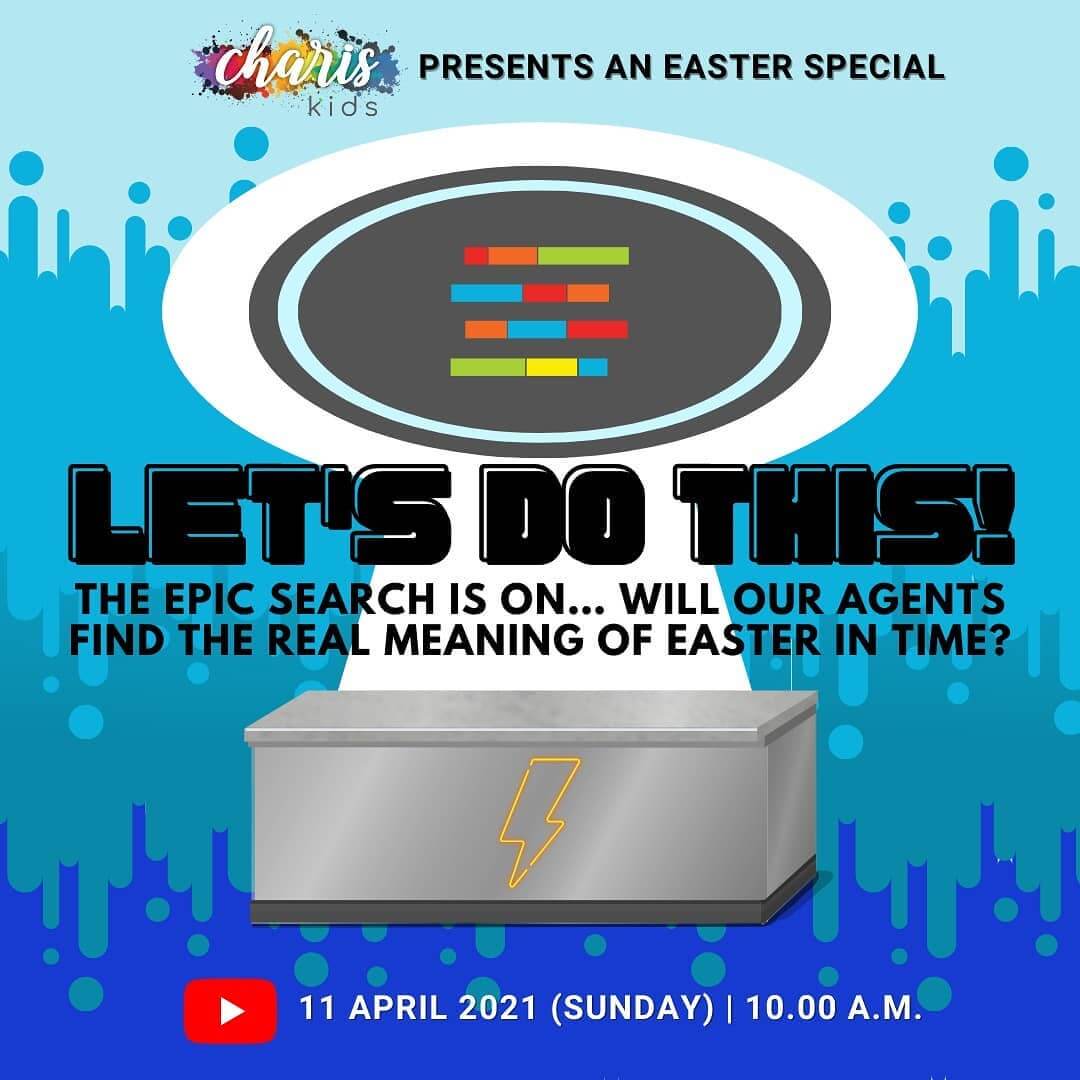 Mark your calendars! Charis Kids is excited to present Let's Do This! Easter Special ????
A fresh examination of Easter and debunking myths along the way… Let's begin to invite our oikos and pray for a strong presence of God to move hearts of believers and pre-believers alike! ????????❤️
???? 11 April (Sunday), 10.00am
???? Charis Christian Centre YouTube Channel
@charischristiancentre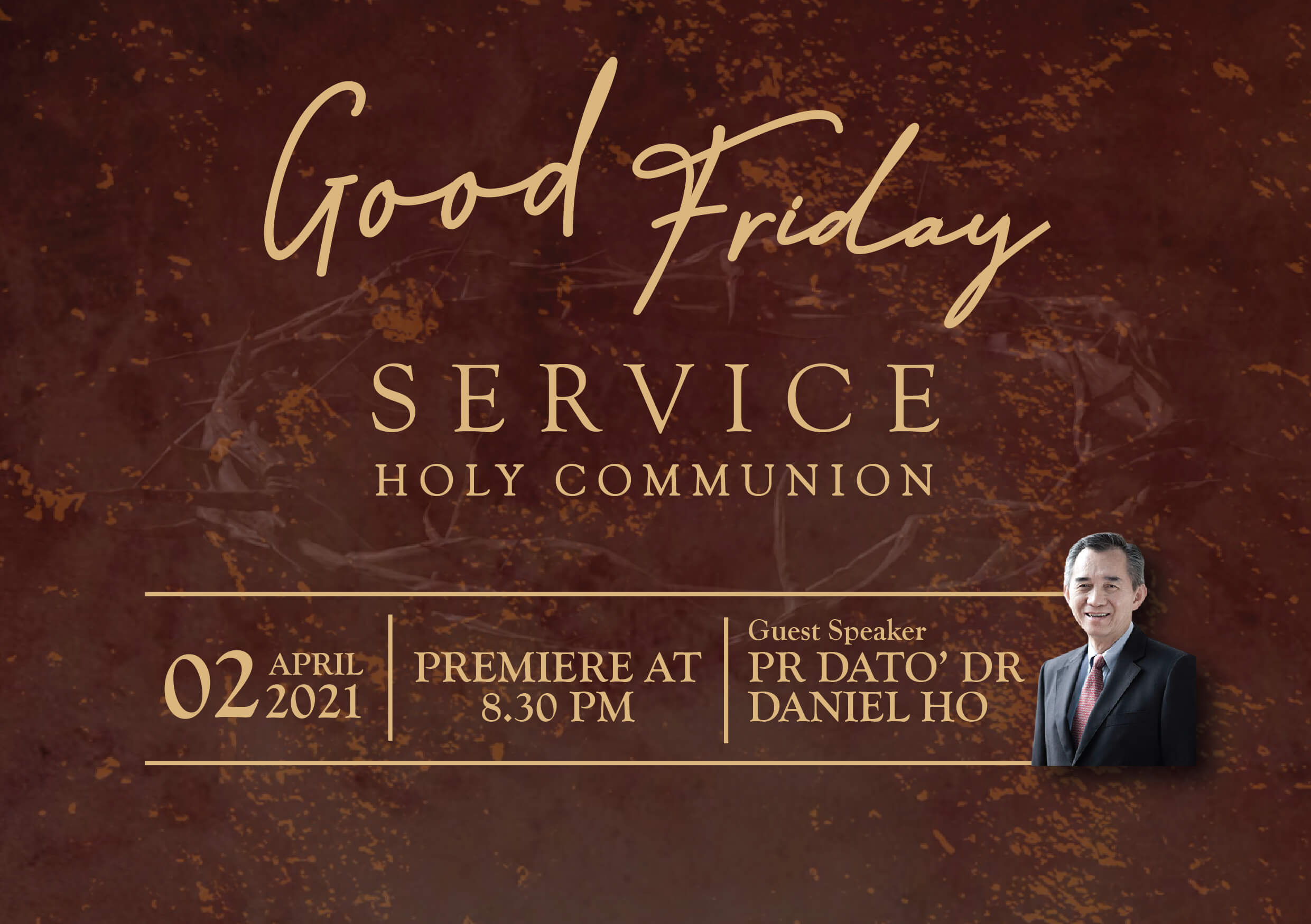 Date & Time: 2 April 2021 (Friday) | Premiere at 8.30pm
Guest speaker: Pr Dato' Dr Daniel Ho
In 1980,  Pastor Dato' Dr Daniel Ho founded Damansara Utama Methodist Church (DUMC) in Petaling Jaya. Today the church has over 4,000 people in her weekkly meetings. He is now the Founding Senior Pastor of DUMC, having retired as Senior Pastor in May 2016. Dr Ho has also spoken in over 30 countries in all six continents and contributed to several books and magazines.
He has sserved as adviser to several organisations, such as Malaysia Bible Seminary, Ethics & Research Committee of International Medical University, Orang Asli Economics Coorperative, Family First Foundation Malaysia, Malaysian CARE, Asian Beacon, Full Gospel Businessmen's Fellowship Malaysia, Gospel to the Poor and Alpha Malaysia.