1, 22, 29 May & 5 June 2021
Your Legacy Their Heritage Seminar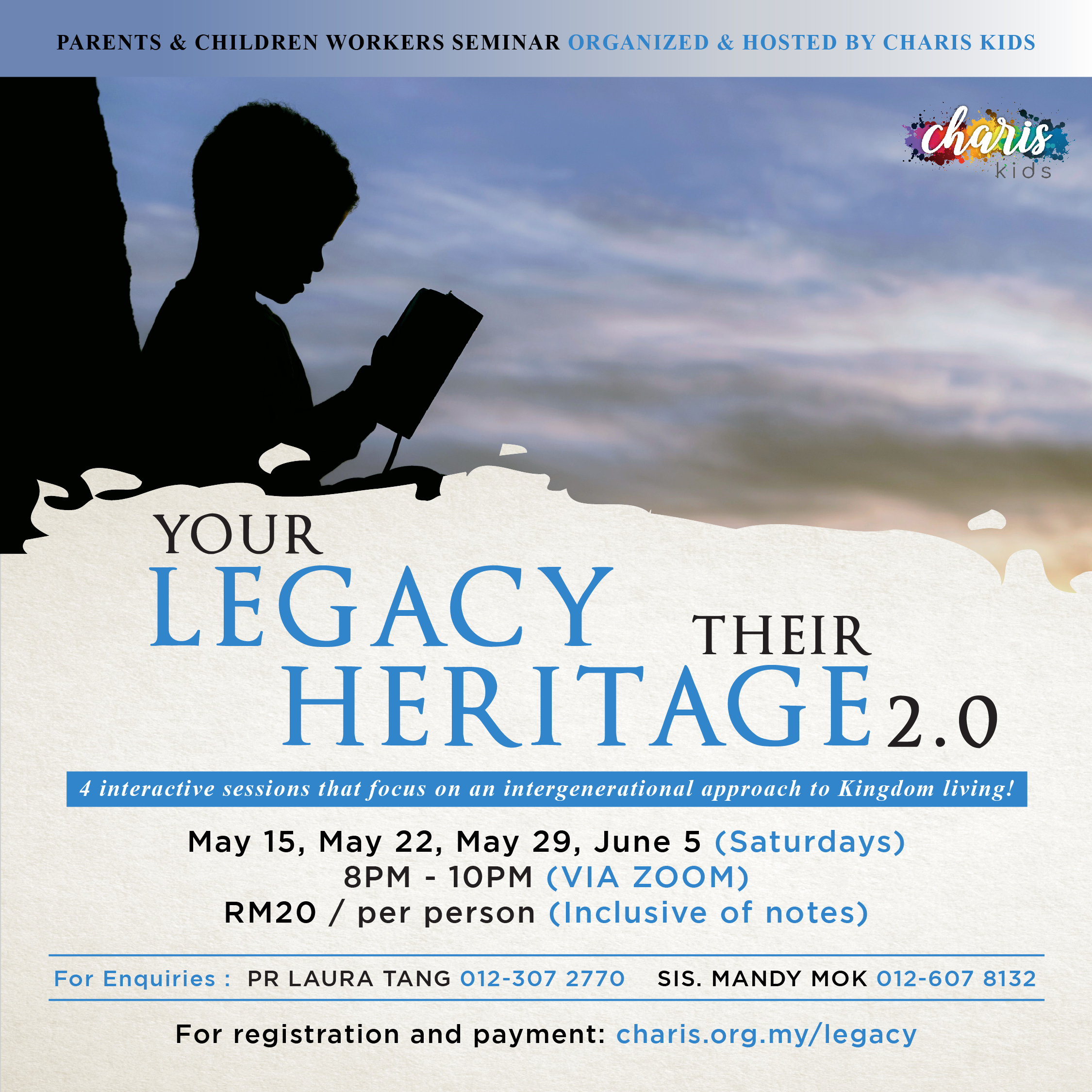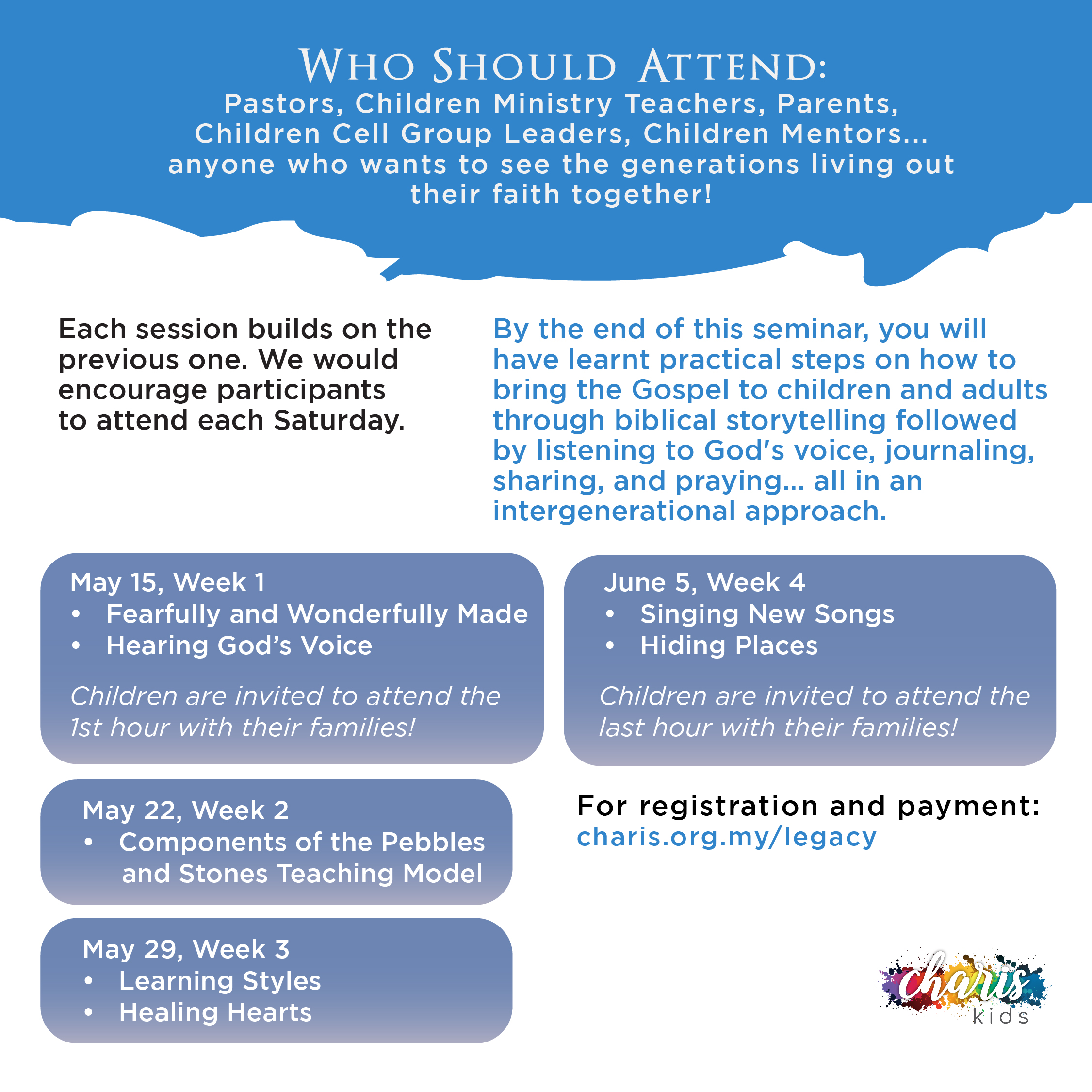 Parents & Children Workers Seminar
4 interactive sessions that focus on
an intergenerational approach to Kingdom living!
Dates: May 15, May 22, May 29 & June 5 (Saturdays)
Time: 8.00pm – 10.00pm
Fee: RM20.00 per person (Inclusion on notes)
Register by: 12 May 2021
Who should attend:
Pastors, Children Ministry Teachers, Parents, Children Cell Group Leaders, Children Mentors…
anyone who wants to see the generations living out their faith together!
For enquiries: Ps. Laura Tang 012-307 2770 | Sis. Mandy Mok 012-6078132
For registration and payment: https://forms.gle/27XHVYEdUYA5mpba6
Speaker's Profile:
Kathleen Trock-Molhoek, founder of Pebbles and Stones Ministry, has a passion for children and adults to know God as their Father. She is a write, an educator, intercessor, and a believer in the Kingdom benefits of an intergenerational approach to prayer, community building, and worship. She has developed a teaching model that brings the generations together to hear God's voice and experience His immeasurable love in profoundly tangible ways through prayer and actions. Her model has been used in over fifty countries.
Each session builds on the previous one. We would encourage participants to attend each Saturday. 
By the end of this seminar, you will have learnt practical steps on how to bring the Gospel to children and adults through biblical storytelling followed by listening to God's voice, journaling, sharing and praying… all in an intergenerational approach.
May 15, Week 1

Fearfully and Wonderfully Made
Hearing God's Voice

Children are invited to attend the 1st hour with their families!

May 22, Week 2

Components of the Pebbles and Stones Teaching Model

May 29, Week 3

Learning Styles
Healing Hearts

June 5, Week 4

Singing New Songs
Hiding Places

Children are invited to attend the last hour with their families!