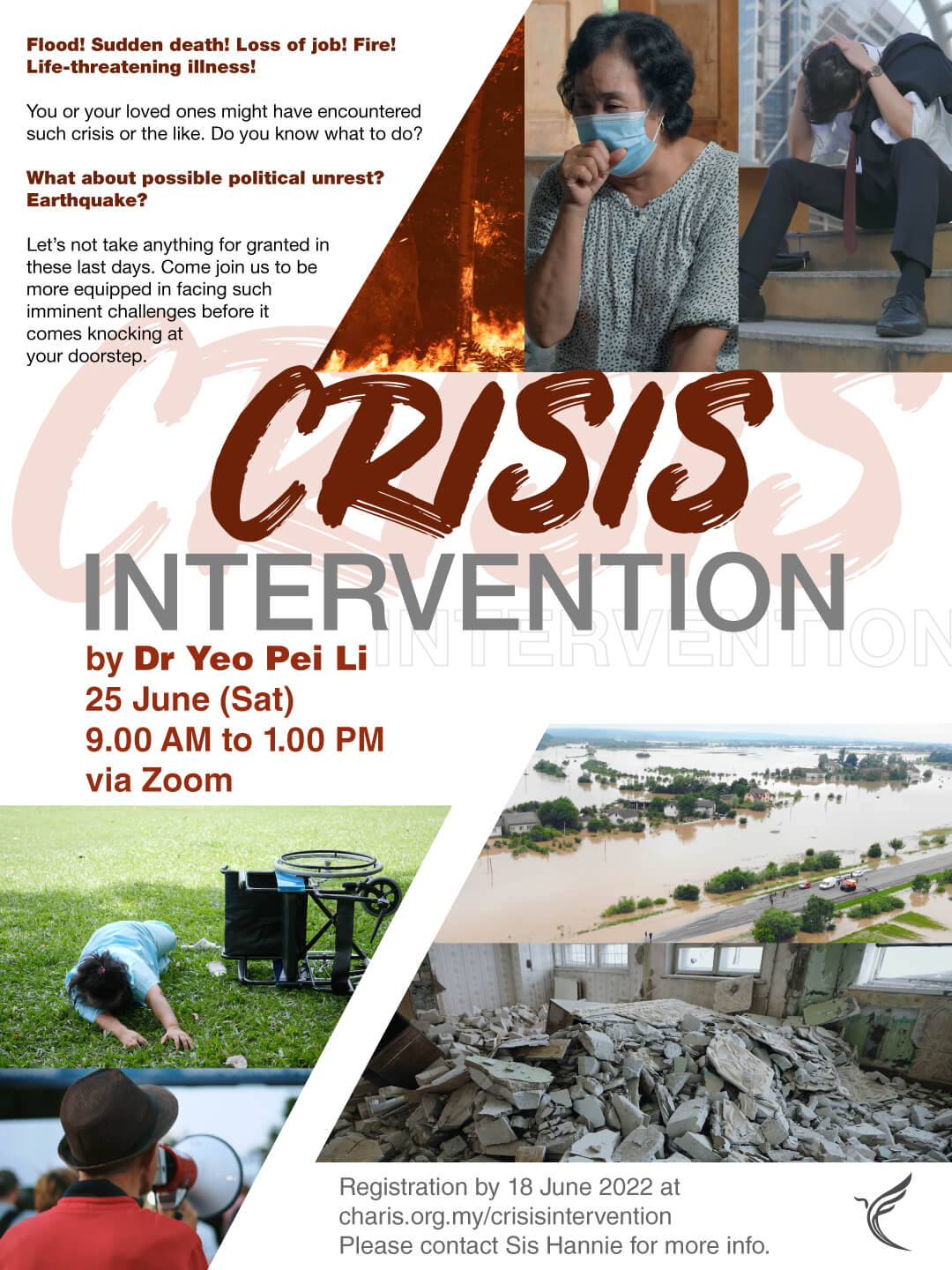 Flood! Sudden death! Loss of job! Fire! Life-threatening illness!
You or your loved ones might have encountered such crisis or the like. Do you know how to respond?
What about possible political unrest? Natural disasters such as earthquakes?
Let's not take anything for granted in these last days. Come join us to be more equipped in facing such imminent challenges before it comes knocking at your doorstep.
Dr Yeo Pei Li, a much sought-after speaker, will be training us on 25 June (Sat), from 9AM to 1PM via zoom.
Crisis Intervention by Dr Yeo Pei Li
Date: 25 June (Sat)
Time: 9.00 AM to 1.00 PM via zoom
Registration closing date: 18 June 2022
Please contact Sis Hannie for more info.