Camp Arise: Into the Wild
Camp Arise: Into the Wild
Holiday Preteens Online Camp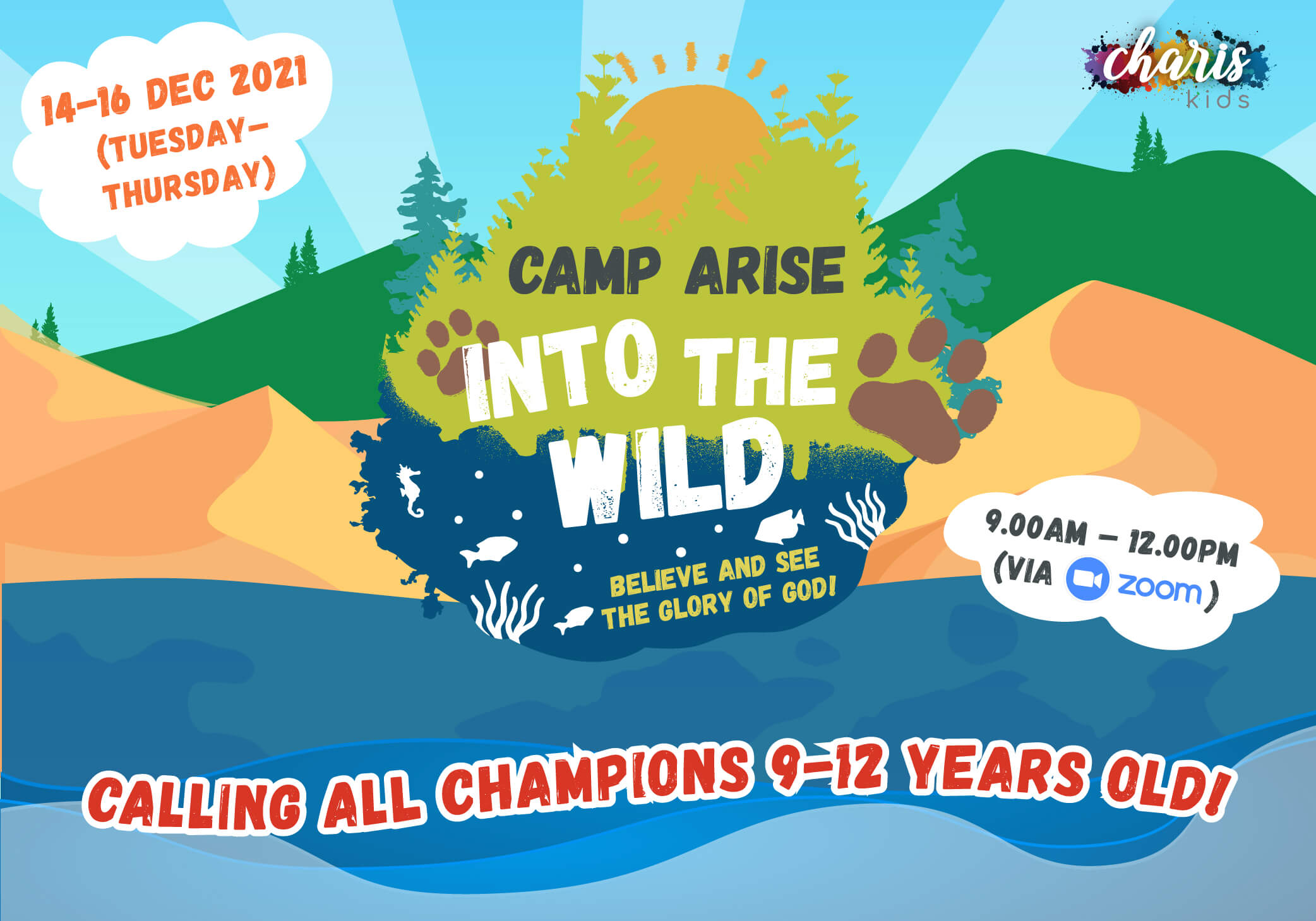 Holiday Preteens Online Camp
Dear Parents,
This December, we invite your kids to travel the world with us as we enter wild territories only the brave and quick-witted will survive… We will explore life in the natural wild where predators and preys roam freely, only to discover that we, the supreme human race can discover and learn a thing or two from these stunning wildlife creatures beyond our shores!
Camp Arise is designed to awaken our kidsn from the comforts of life to the awareness of the signs and happenings of the times. They will be brought on a journey to discover the predator, to engage in survival training and finally to live ready for the return of the King of kings. Bring in the killer whales, the wild horses, and the lions! It's gonna be a wild, wild ride…
Sign up your kids for an adventure! We look forward to welcoming them at camp!
Date: 14 – 16 December 2021 (Tuesday – Thursday)
Time: 9.00am – 12.00pm (via Zoom)
Registration fee: RM50.00 per child
Siblings discount: For siblings attending Camp Arise, the 1st sibling pays the regular camp fee, and each subsequent sibling is eligible to receive RM10 Sibling Discount each.
Registration closing date: 21 November 2021
Sign up and kids receive a Camp Arise Pre-Camp Package!
Program
8.15am – Registration & Check In
9.00am – Camp Arise begins!
12.00pm – Dismissal
There will be two (2) 15mins break in between the sessions.
For enquiries, please contact:
Pr. Laura (012-307 2770)
Sis Shu Xian (016-220 3686)
Sis Mandy (012-607 8132)